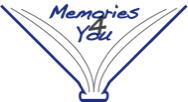 Watch this video
to see what I can do for you!

Unique Photo Book Design for All Occasions


Do you have special photos from that holiday, wedding, birthday, or other event which you want to save, share, and cherish? Or, you'd like a photo book of the family pet, the kids growing up, or even documenting the building of your home. A Family History which can pass down through generations. Then, there are Blogs to books, recipe books, and much more. The ONLY restriction is your imagination!

Do you have photos burned to CDs which just sit in a drawer?

Are your photographs in a box gathering dust? Does that include your handwritten notes, pictures fading and creasing over time?

Recreate that holiday you took years ago before digital cameras with a brand new photo book!

Yes, you can do the photo book yourself via one of the many sites and/or local shops which offer "do-it-yourself" and I encourage that for those who have the time and creative abilities.

However, if you are time-starved, want a book that is really "special", and/or don't have the expertise, then Memories4you is the answer!


What I Offer


A professional and uniquely designed photo book just for you which you will be proud to display and share

Layout, captions, stories you provide which all add to a gorgeous book

Organize years of photographs

Included services are removal of redeye, cropping, and straightening

Additional services include scanning, restoration, photoshopping

I work closely with my clients so the results are the best they can be