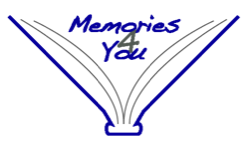 Information
---
Click on the headings below for complete details
Included is a brief video about my services and detailed information about the entire process.
An easy-to-understand guide of what can be done with your photos including great "before-and-after" images
Whether you hire me, another professional designer, or do it yourself, check out all the great tips to help you make the best book possible!
Read comments from my clients about their experiences with Memories4you
Frequently Asked Questions. I try to answer all the common questions. Of course, you can contact me for more specific questions about YOUR project.
Boring, I know but important information so you don't have "any surprises" in the process